The Temple will be having a Special Gala Weekend with two great events in March.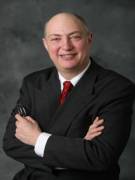 Join us for the Installation of Rabbi Dov Gartenberg as our Rabbi at Temple Beth Shalom at Friday Evening Services, March 7, 2008. This festive service will be led by Cantor Gelman and will involve the cantorial talent of our congregation, including Rabbi-Cantor David Kane, Cantor Jonathan Friedmann, and Cantor Elisa Waltzman.
Sally Weber, LCSW, Director of Jewish Community Programs and Director of Special Needs Programs of the Jewish Family Services of Los Angeles will install Rabbi Gartenberg at services. Rabbi Gartenberg will follow with a sermon, "The Top 10 Things I Learned from Synagogue." The Service will be followed by a special Oneg Shabbat prepared by our Temple Beth Shalom Sisterhood in honor of the occasion.

Sally Weber is a long time friend and professional colleague of Rabbi Gartenberg. The two worked together on the staff of Congregation Adat Ariel of North Hollywood, Californi,a where Rabbi Gartenberg began his career as an Assistant Rabbi. Ms. Weber, as Program Director of the synagogue, collaborated with Rabbi Gartenberg on many award-winning programs during that time and afterward.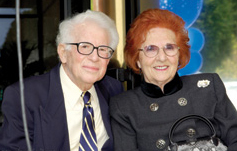 On Saturday, March 8, 2008, Temple Beth Shalom is hosting a rededication of our Sanctuary with a Gala Celebration Tribute Dinner. At the dinner, we will be honoring two very special members of Temple Beth Shalom -- Eva & Eugene Schlesinger. Their support, commitment, and unending devotion to Temple Beth Shalom and the Long Beach Jewish Community is indeed worthy of recognition and praise.
In conjunction with the Gala celebration, a special Tribute Journal is being compiled. We are asking all of you, dear friends, to join us in honoring the Schlesingers and supporting Temple Beth Shalom by placing an adi in the tribute journal. We invite you to be part of the Temple Beth Shalom legacy -- past, present, and future. Send a message to our honorees, Eva & Eugene Schlesinger, share your favorite Synagogue memories, and/or welcome Rabbi Gartenberg to Temple Beth Shalom. The Tribute Journal will be distributed at the dinner.
We hope you will attend this special evening, which will feature a rededication of our sanctuary, a delicious kosher dinner, fabulous entertainment, and a special tribute to our honorees, Eva & Eugene Schlesinger.
Please refer to the Tribute Book Ad/Dinner Order Form for types and prices of ads and dinner and ad packages available. If you need help with your ad, please call Barbara Alhadeff at (562) 594-4333. The deadline for submitting your ad is February 15, 2008.