Temple Beth Shalom, as a full-service conservative congregation, has Weekly Morning Minyan Services every Thursday.
Our services, let by the Rabbi, are a traditional Minyan service. We conduct our services in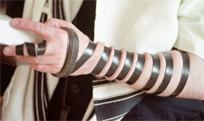 Hebrew, with some english readings, as well as a short Sermon or teaching. We start our service at 8:00am, featuring a short Torah reading service, conducted in Hebrew from the Torah. We conduct this important service to allow our congregants who wish to say Kaddish. Our services are followed by a smallbreakfast for those in attendance.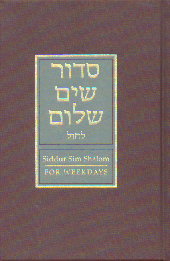 We use the weekday version of Siddur Sim Shalom, which has a more traditional translation of the prayers.
We invite you to come and worship with us. Our services begin at 8:00am, and are usually completed by 9:00am. If you would like to know more about our services, please check our Calendar, or feel free to call the Temple Office at (562) 426-6413.